I'm having trouble logging in.
Your enrollment email has a link to the Student Login page. For your first login, look for the blue heading "New student?" and click START HERE to begin.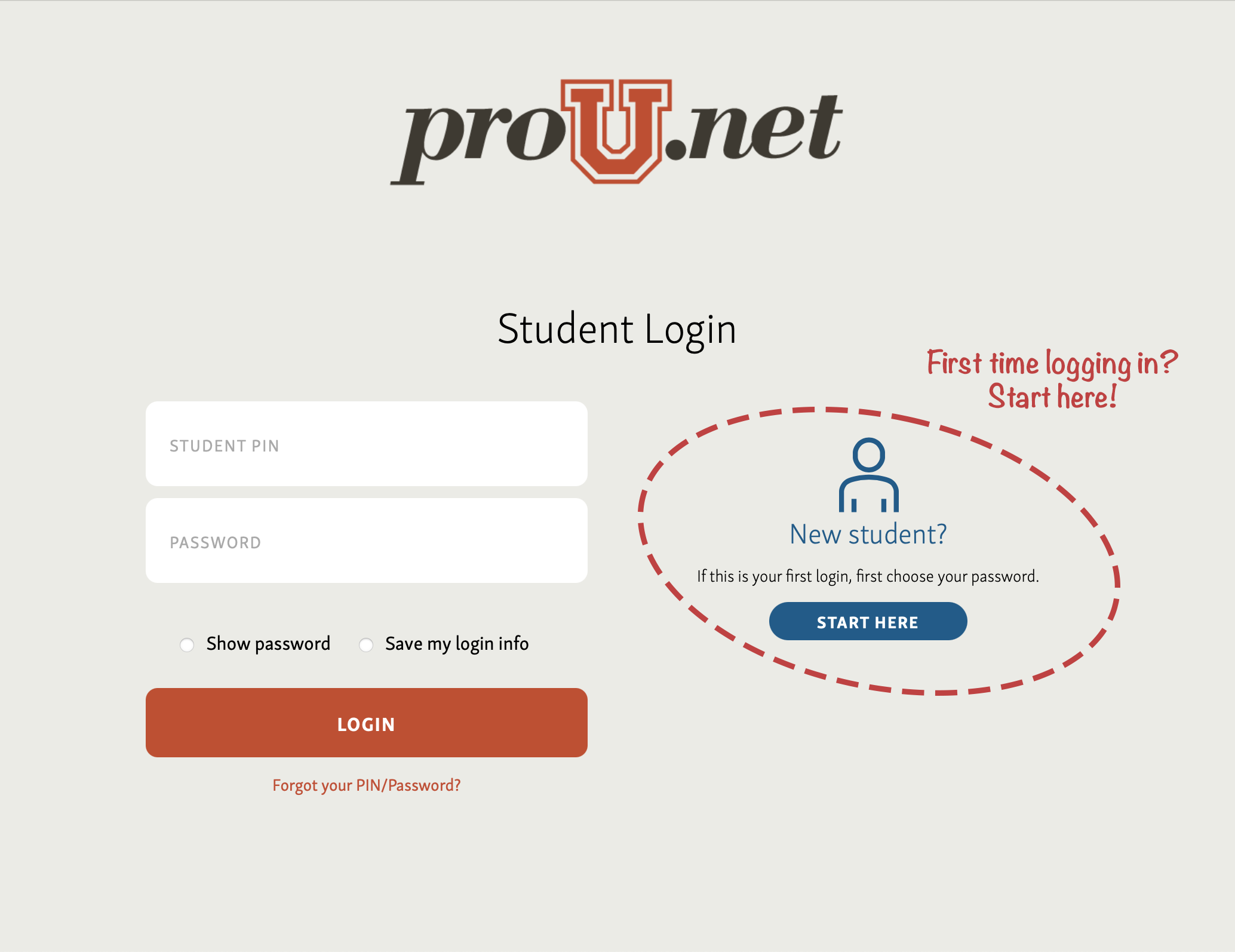 On the next page you select your password. Follow the instructions on the page.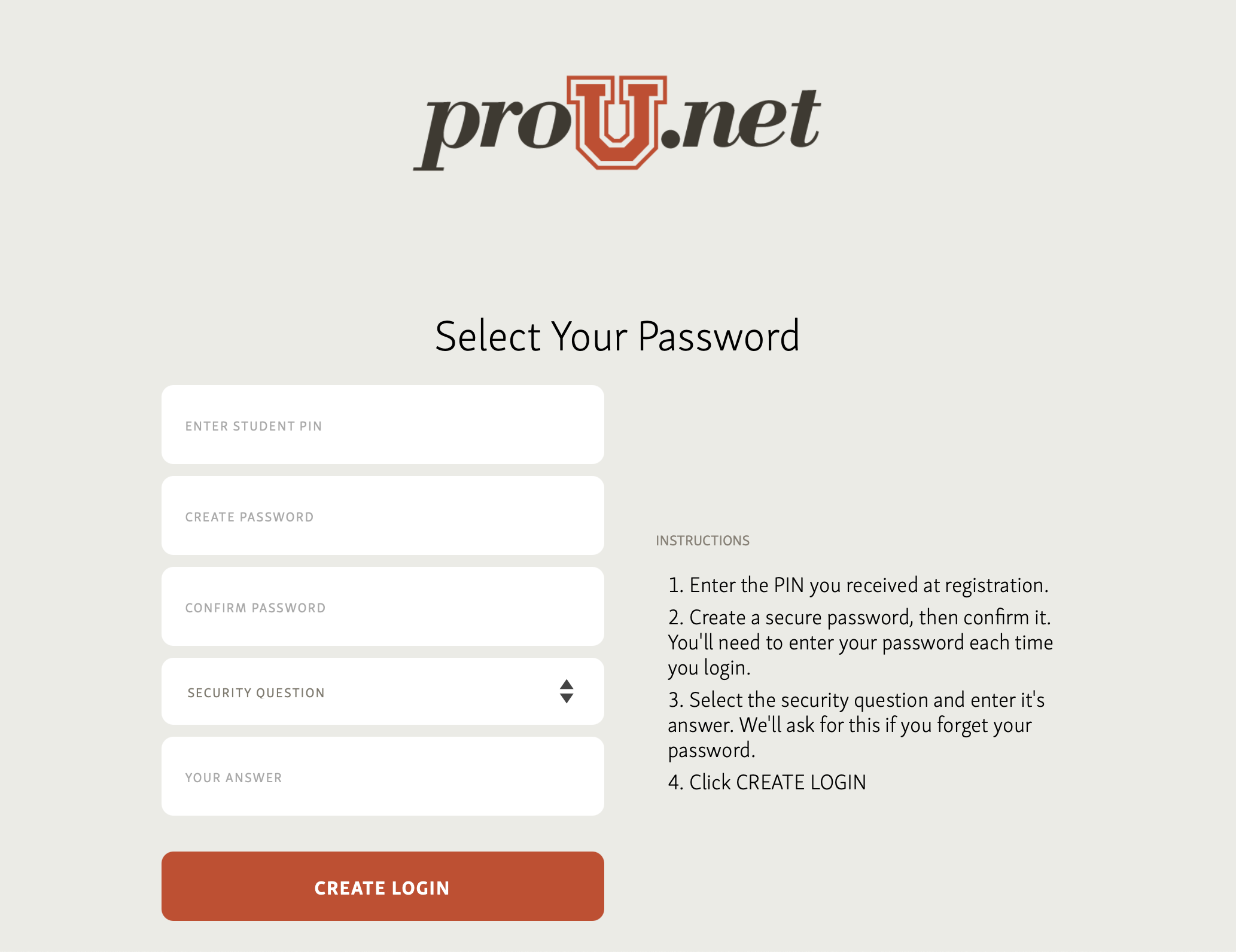 Don't know your Student PIN (Personal Identification Number)? Look for the registration email from your school. It has it.
After you select a password and challenge question, you are sent to the My Classroom page. Click the course names to open a course.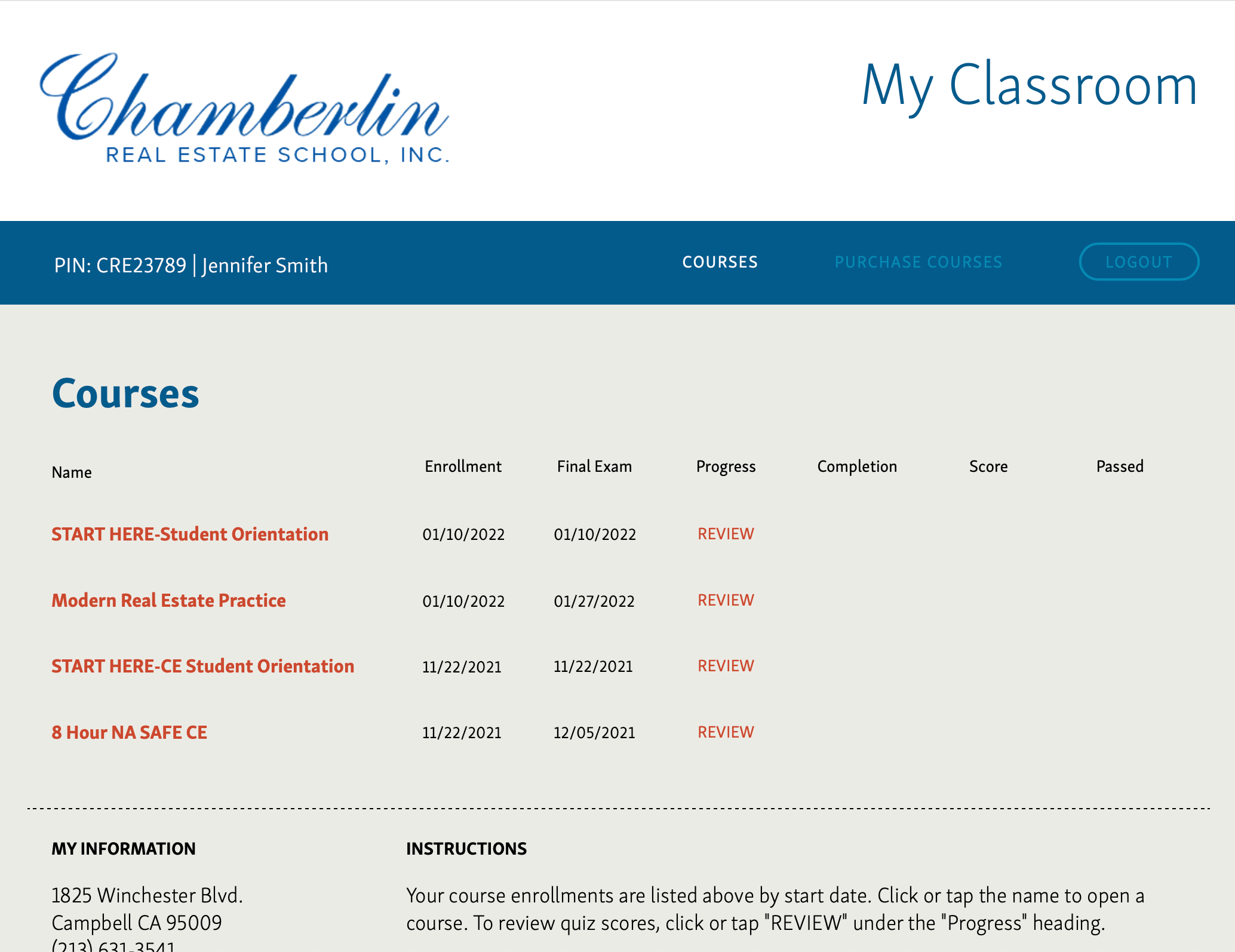 Saved login information
A "student cookie" is saved on your computer after your first login. This let's you skip the student login the next time you go to your course.
To login from another computer, you'll need to enter your PIN and password again.
---
Need more help?
If you can't complete any of these steps, or if you need any other assistance, email ProU Help Center